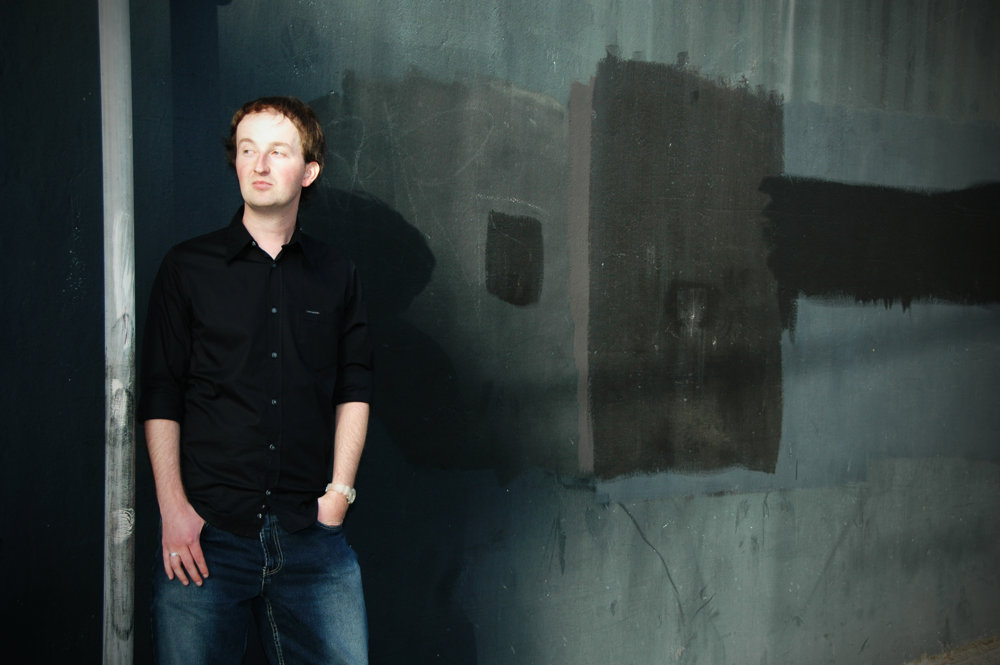 Aeriae is Sydney-based electronic music composer and producer Wade Clarke. His grandfather was an engineer and almost-concert pianist, and Wade grew up playing the piano by ear, Yamaha Electones on family holidays and Apple II computers all the time. Aeriae's novel aesthetic is informed as much by the avant electronic music of now as it is by synth scores from films such as Tron and Escape From New York, and by classical music.
Wade released his debut Aeriae LP, Hold R1, independently in 2007. The track Areola featured on JJJ's Unearthed and The Sound Lab while AMay went into rotation on Sydney's FBi FM. The unique video for AMay screened at numerous festivals locally and abroad, including 2009's Electrofringe and the 2010 Sydney Biennale. The clip was created with Fantavision, eight-bit animation software released for the Apple II computer in 1985.
Inspired by Moldover's videos on controllerism, Wade worked throughout 2008 on the software programming, hardware arrangements and methodology that would enable a live incarnation of Aeriae. He debuted it in public in 2009 at Sydney's Excelsior Hotel with the help of venerable Australian electronic music collective Clan Analogue.
While preparing a second Aeriae album, Wade contributed a cover of Snuck by Severed Heads to Clan Analogue's tribute compilation Headspace, and remixed Australian artists across a range of genres. There exist Aeriae retakes of top ten pop divas (Delta Goodrem), punk-pop guitar bands (Chaingang), hip-hop soloists (Catcall) and morose folk singers (Daisy M. Tulley, now Daisy Dowd). A lot of Wade's time during this period was also spent developing two interactive fiction games: Leadlight, a horror adventure in which Blue Mountains schoolgirls hack each other to pieces with pretechnological weapons in a nightmare world, and Six, in which six-year-olds play hide-and-seek at a birthday party.
In 2013, the Nurse 2 Alyssa Type EP (named for a character in Playstation 2 game Resident Evil Outbreak) presented a track from the forthcoming album along with remixes by other Clan Analogue artists and associates.
Aeriae's second album Victris was released by Clan Analogue in 2014. Rather than seek to reproduce its studio tracks live, Wade developed a new set of material to play on the Victris mini-tour. This material, reconstructed offline and mixed anew, became the 2017 Peril Triage EP. That year he also released DE (Digital Envelope), a ballistic live set from his appearance at the Melbourne Fringe festival.
One track played on the Victris tour but not appearing on the EP for copyright reasons is She's No Heart, an Aeriae mashup of tracks by one of Wade's favourite bands, Qarpa from Ukraine. Wade also cut a clip for the track in 2016 by editing together hundreds of excerpts from Qarpa's videography. Qarpa embraced the track and endorsed it to their fans.
To mark the fifteenth anniversary of Aeriae in 2020, Wade released the Abraxas EP. It contains five rare and early tracks, including the eponymous Abraxas, the very first Aeriae track.
Wade's other involvements include interactive fiction game development and writing, reviewing, illustration, the Apple II and filmgoing (4700+ feature films).
Fave Music: Angelo Badalamenti, Aphex Twin, Autechre, Bach, Angelo Badalamenti, Beethoven, Bernard Hermann, Deee-Lite, Emperor, Ennio Morricone, Goblin, The Jesus Lizard, John Carpenter, John Williams, Jerry Goldsmith, Nirvana, The Pixies, Qarpa / Faktychno Sami, Retina.it, Suzanne Vega
Fave Films: Deep Red, Star Wars, Wild At Heart
Fave Artist: H. R. Giger
Fave Writers: Ruth Rendell / Barbara Vine, Colin Wilson
Fave Comics: Peanuts, Judge Dredd
Fave Computer: Apple II series
Fave Videogame: Resident Evils, Silent Hills